Welcome to Eze-Breeze
Porch Enclosures that let cool breezes in and keep bad weather out?
Eze-Breeze can turn your outdoor area from a screened area to a weather tight area…and back to a screened area, as you (or Mother Nature) desire! We will work with anyone, anywhere! We are one of the first distributors for Eze-Breeze, with hundreds of satisfied customers since 1988.
PGT® Eze-Breeze is designed to make outdoor spaces more utilized places. With several styles to choose from, our custom made-to-order components allow you to have fun designing an outdoor space that's just right for you.
The Eze-Breeze enclosure system in CUSTOM MADE for you. It will work well for an existing porch. It is perfect for around a hot tub spa.
We can enclose: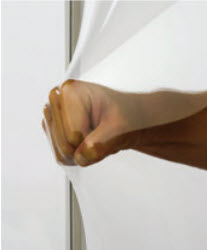 porches
gazebos
breezeways
garages
underneath decks
condos
townhouses